Micah Woodall is the owner and founder of Mast Realty, Inc. He is the Broker in Charge for both Mast's NC and VA firms and he's a Land Specialist. Micah has sold over 150 properties since going into real estate in 2016 and averages a 98% sales price to list price. In the second quarter of 2019, before starting his own company, Micah received the Mossy Oak Properties Pinnacle Award for being a top ten producer out of 600+ agents in 29 states. Micah is married to Elizabeth Woodall, who is the owner of Mast's residential branch, "Mast Luxury." He served in the U.S. Marine Corps from 2008–13 with CH-53E "Super Stallion" helicopter squadrons. Micah takes pride in Mast and the professional integrity of its agents, and he's driven to understand land inside and out. Micah is a follower of Christ and his passions include watching his three children grow, date nights with Elizabeth, turkey hunting, and bow hunting Whitetails across the country.
Dr. Patrick Roberson is a Land Specialist and licensed Broker/Realtor with Mast Realty, Inc.  He began his real estate career with Berkshire Hathaway in the Triangle Area of NC.  Patrick graduated from NC State University and the University of Maryland Dental School prior to serving in the Army's 82nd Airborne and the NC National Guard as a dentist.  Dr. Roberson was a practicing dentist for almost 20 years and owned a private practice in Raleigh.  He sold his dental practice to focus on selling land and farms in and around central NC, where he grew up camping and fishing as an Eagle Scout.  Patrick is an avid hunter and his life's purpose is guided by raising his two children with his wife Emily and remaining active in his church and community in Raleigh.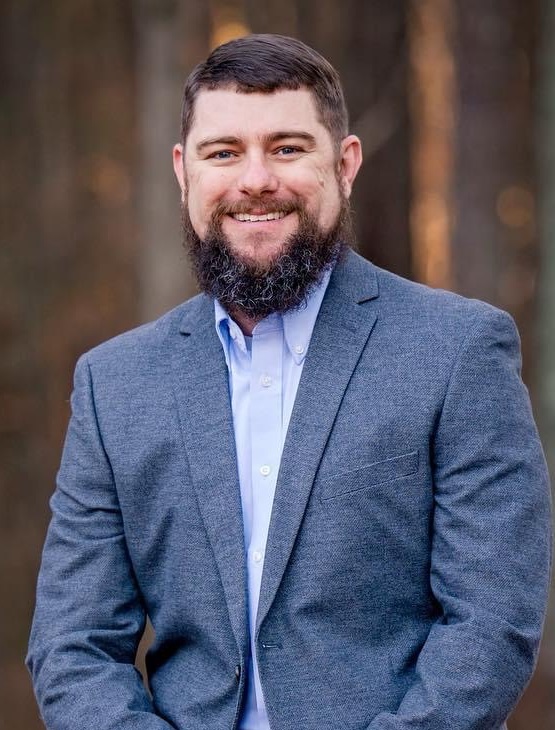 John Reese is a Land Specialist and licensed North Carolina Broker/Realtor with Mast Realty, Inc. John has dual technical degrees in Forestry Management and Fish & Wildlife Management.
John's professional career began as a licensed hunting guide which later transitioned into a ranch manager role for well established outfitters in Texas, Illinois and Missouri. In the off season, John worked for the NC Forest Service. His duties consisted of assisting NC property owners with writing management plans for their properties as well as serving on a Wildfire Suppression task force team that travelled throughout the country to fight wild land fires.
In 2008 John began working for Duke Energy Progress, serving as a consulting Forester. Over the last 14 years he has worked his way up, now managing the Transmission Vegetation Management Organization for the company. John enjoys sharing his passion for the outdoors with his wife Valaree and his two sons, Gunnar and Ridge.
Kevin "Timbers" Reinemund is a Land Specialist and licensed Virginia Realtor with Mast Realty "Estates and Farms." After graduating from the United States Naval Academy, Kevin served as a Ground Intelligence Officer in the US Marine Corps, specializing in Scout Sniper Employment as a Platoon Commander. After 5 years of military service, he transitioned out of the Marine Corps to spend more time with his family and has made his home in Charlottesville, VA with his wife Annie. Kevin's career as a Land Specialist goes hand in hand with his in-depth knowledge and passion for the outdoors and he is a believer, husband, and avid hunter. Kevin is licensed in commercial drone photography/videography and is a certified Deer Steward from the National Deer Association.

Ty Cannaday is a 
Land
 Specialist and licensed Virginia and North Carolina Realtor with Mast Realty Estates and Farms. He's experienced in 
land
 and residential sales in both states.
Ty has a Communications degree from Radford University where he played college basketball and transitioned into serving as a college pastor for 4 years upon graduation. In 2021, Ty began working with the Carson Wentz Audience of One Foundation where he takes kids with life altering medical conditions on hunting and fishing trips around the country.
He is deeply passionate about his Appalachian roots, and all the beautiful counties that make up Southwest Virginia and Western North Carolina. Ty is Grayson County born and raised, and chose to move back to his hometown to grow and invest in his family with his wife Laura and daughter Mya.
He spends his Fall hunting whitetails from the mountains of Jefferson National Forest in Grayson to the plains of North Dakota, and chose to take that love to the next level by becoming a certified Deer Steward through the National Deer Association. Ty is deeply passionate about 
land
 and all the things that call it home, and sees his role as a 
Land
 Specialist as an extension of that stewardship.